Karsten rental tents
Glamping in a luxury Karsten inflatable rental tent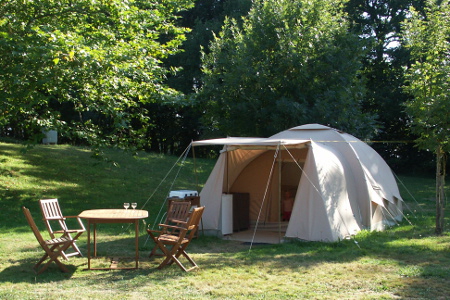 Camping without owning a tent and a bit more luxurious! No fuss getting all your gear, putting up your tent and sleeping on real beds without worries.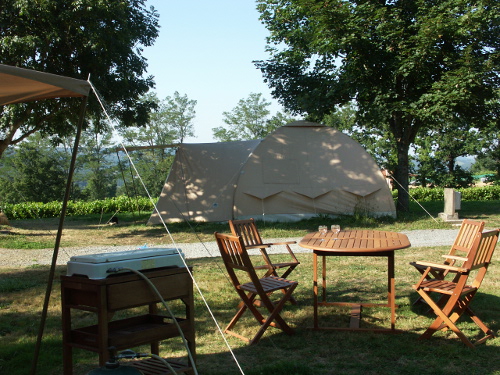 We have completely furnished Karsten tents for rent. Luxury, inflatable tents (5 x 3.80m, 2.30m high). These 6 persons tents are furnished for 4 for extra comfort. The tent includes 4 beds with mattresses, duvets (220 x 240 cm), pillows, cooking gear, a fridge with freezer, cooking and tableware, cutlery, a garden set and lights. You only need to bring your own towels and covers (also available for rent).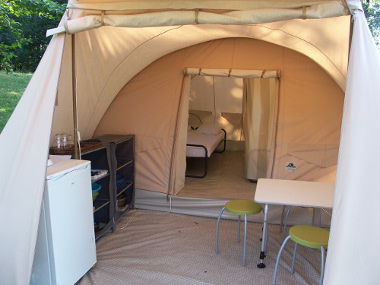 Now for rent for a holiday without hazzle!
Rental standard price:
300 €/p.wk - 45 €/p.night low season laagseizoen
485 €/p.wk - 75 €/p.night mid season
570 €/p.wk - 95 €/p.night high season