Tent Hire 6 persons
Glamping in a luxury De Waard rental tent

Our big family tents are for rent since our opening season in 2001. They are very popular among our guests.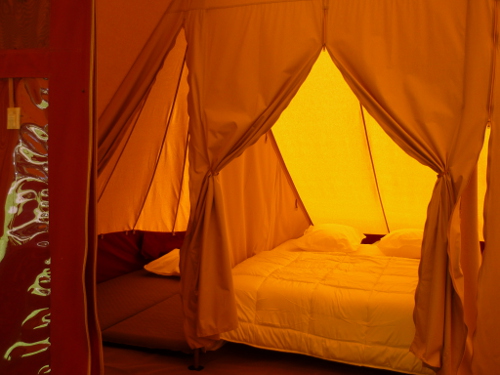 The big rental tent, is spacious, very robust, and harmonizes nicely in the nature around us. This tent offers space for six people.
With a living space of 9 m² and three sleeping areas of 1,5 x 2,50m, you have a spacious camping facility. The tent has 2 beds and 4 comfortable self inflatable camping mattresses of 10cm, cooking gear, a fridge, cutlery, kitchenware and tableware and a wooden garden set.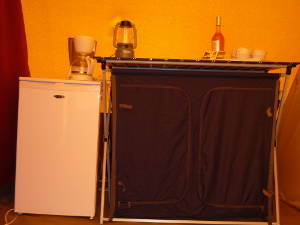 You only need to bring along sleeping bags for the children, bed covers (220 x 240 cm) and pillows.
Rental standard price:
300 €/p.wk - 45 €/p.night low season
500 €/p.wk - 78 €/p.night mid season
645 €/p.wk - 108 €/p.night high season