Paardrijden en Ponyrijden
Te paard door de bossen of ponyrijden op de manége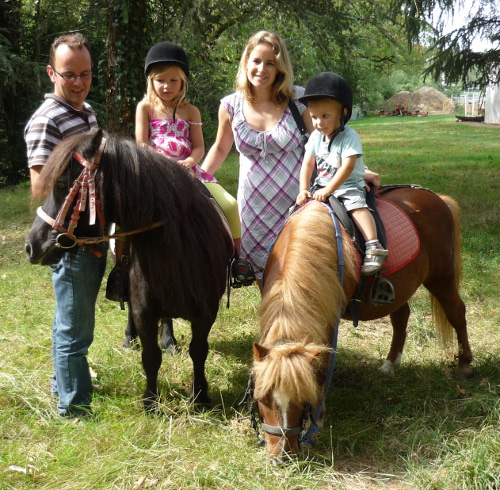 De groene omgeving leent zich natuurlijk uitstekend voor mooie ritten door de bossen. Vanaf de manege op 10 minuten van de camping maak je de mooiste ritten onder begeleiding van Magali of Julie.
Ook ontvangen we zo nu en dan paardrijgroepen. Voor de camping hebben we een grote wei voor de paarden.